Project Management Terminology
Work Performance Data. The raw observations and measurements identified during activities being performed to carry out the project work.
Sensitivity Analysis. An analysis technique to determine which individual project risks or other sources of uncertainty have the most potential impact on project outcomes, by correlating variations in project outcomes with variations in elements of a quantitative risk analysis model.
Common Acronyms
OBS (english) : Organizational Breakdown Structure
If you are managing projects here are 6 good reasons to obtain your certification as Project Management Professional, PMP.
Discover how you can accomplish your PMP in 6 months as a very busy person.
Question to a Project Management Professional
Question
Select the best option
You are leading a project team of 5 people. You have hired 2 additional persons who are join the team. How many additional communication channels will you have?

11.
28.
15.
13.
Answer & Explanation
Right answer

11.
28.
15.
13.

Explanation : The total number of communication channel between n persons is: N = n(n-1)/2, where n = number of persons. The project communications plan, therefore, should determine and limit who will communicate with whom and who will receive what information. Number of persons before = 6 (1 PM + 5 team members) after = 8 (1 PM + 7 team members). Additional communication channels = 28-15 = 13.
Why are more than 790.000 executives around the globe certified as PMP?
Reason 1: Better opportunities for attractive positions
Reason 2: Prospects of above average income
Reason 3: Personal development
Reason 4: Knowledge and ability up to date
Reason 5: Competences in the international context
Reason 6: Comprehensive operational capability
Discover how you can accomplish your PMP in 6 months as a very busy person.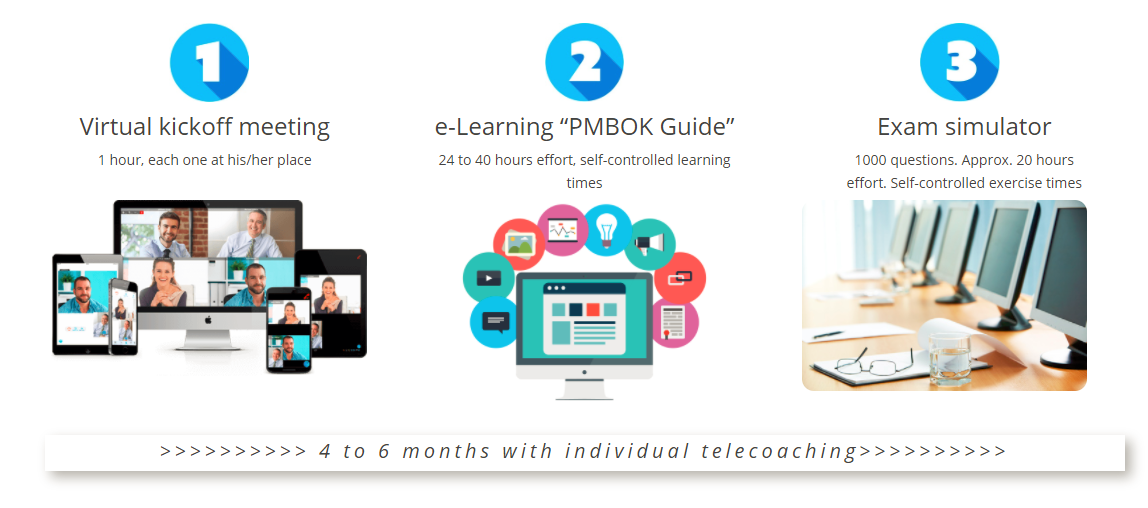 >>> 4 to 6 months with individual telecoaching in German – English – French – Spanish>>>